All Debt Solutions Business Liquidation Help, Services and Advice
Warning if your are in liquidation or being forced into liquidation do not get bullied by administrators that want to push you around in the administration exercise this is nothing more than a hard ball bully tactic to make you feel worse and vulnerable so you feel less incapable of dealing with the situation at hand.
Nobody likes to face administration or liquidators as they are often intimidating and only have their own financial interest at heart, we see this all the time that secured creditors have to sift throw alter smoke and mirrors that liquidators or administrators come out with.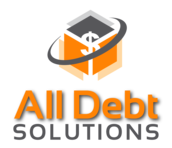 At All Debt Solutions we can clear the smoke and break the mirrors to give you a clearer picture and future as you have rights, this is something they liquidator can not claim, sell or take as much as they like to and try to. We pride ourselves in helping in Australian that needs help with any business liquidation help, service or advice.  Do not go it alone, with so many unfortunate people getting hammered by debt dramas in business the pressure builds and they need a release that release is us All Debt Solutions.
If your in need of financial help and advice with a business liquidation then All Debt Solutions is here to kick in and help, you will not need to attend fancy city offices or expensive boardrooms as we all live in a virtual world were we can communicate online via Skype, emails, Facebook etc. So lets get you and your assets protected.
We make and assessment on your current situation to determine the best action
Examine your options and develop a strategy with you
Liaise  with an insolvency practitioner to determine best outcomes
Plan to protect your essential assets – property, vehicles etc wherever possible
Assist with processing all paperwork to facilitate your selected strategy
Represented Australia wide
Hotline         : 1300 55 93 77
​​ Brisbane      : 07 3149 4196
Sydney        : 02 8061 8278
Melbourne   : 03 9948 5086
Gold Coast  : 07 5577 3413