When it comes to Melbourne it is classed as an investors choice for investing but knowing where to invest in Melbourne can be more difficult than one may realise this is where Accrue Real Estate step up to the plate they are renowned for helping investors find the right property to invest in.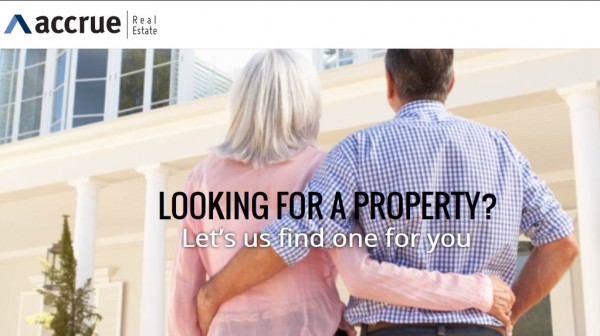 When you talk with Accrue Real Estate you will realise they are not property spruikers, nor are they a wealth creation company. They simply source, negotiate and introduce property to their clients after they have decided on purchasing the property for investment purposes is right property for them.
At Accrue Real Estate they will tailor direct property transactions to match the specific needs and objectives of individual clients. By providing an efficient and tested property introductory service, they will work side by side with all their members to ensure that they avoid common property mistakes often made when investing in the Melbourne property market, they aim to minimise risk as best as possible
In addition to providing expert property advice, they also consult with their affiliates in the financial planning industry to ensure that all members receive the latest professional and trustworthy financial assistance. Accrue Real Estate help take the risk and guess work out of investing.
Accrue Real Estate's Director, Jeff Grochowski holds a corporate real estate license within Victoria and is a member of the Real Estate Institute of Victoria (REIV).

With so many changer happening it is important to due diligence
The Victorian Parliament has recently amended Section 32 of the Sale of Land Act 1962 (Vic). As of the 1st October 2014 and separate to a vendor's obligation to provide a vendors statement changes to the Sale of Land Act now require estate agents to have the following document made available property purchasers. Click here to go to the Consumer Affairs page for the due diligence checklist or download the document here.
We remind you that it is has always been the Policy of Accrue Real Estate to advise our clients to consult a Solicitor on the terms and conditions of any Contract of Sale of Real Estate before a written offer on any property is submitted to a Vendor for consideration.
If your ready or considering investing in the Melbourne Real Estate market talk with Accrue Real Estate first.